Trusted Family Dentistry
Dr. Geneviève Audet + Associés is proud to be a long standing member of the Rockland community, serving families' dental needs for nearly 12 years. We are proud to be a fully bilingual clinic, offering our dental services in both French and English. We take pride in our patient-centred approach, always taking the time to explain and demonstrate what work needs to be completed so our patients are comfortable and confident in their oral health decisions. We understand how important it is that you feel listened to, and together we plan and work with you to make you feel and look your best.
Our staff are always cheerful, compassionate, and know all our patients by first name – because you're not just a patient, you're part of our growing dental family!  We welcome every member of the family, so please contact us to arrange a consultation.
Standing member of the Royal College of Dental Surgeons of Ontario, Ottawa Dental Society, American Board Certified, and a member of the International Association for Orthodontics. Dr. Audet also serves patients in Ottawa-Gatineau at River Dental at the Corners on Main in Old Ottawa East.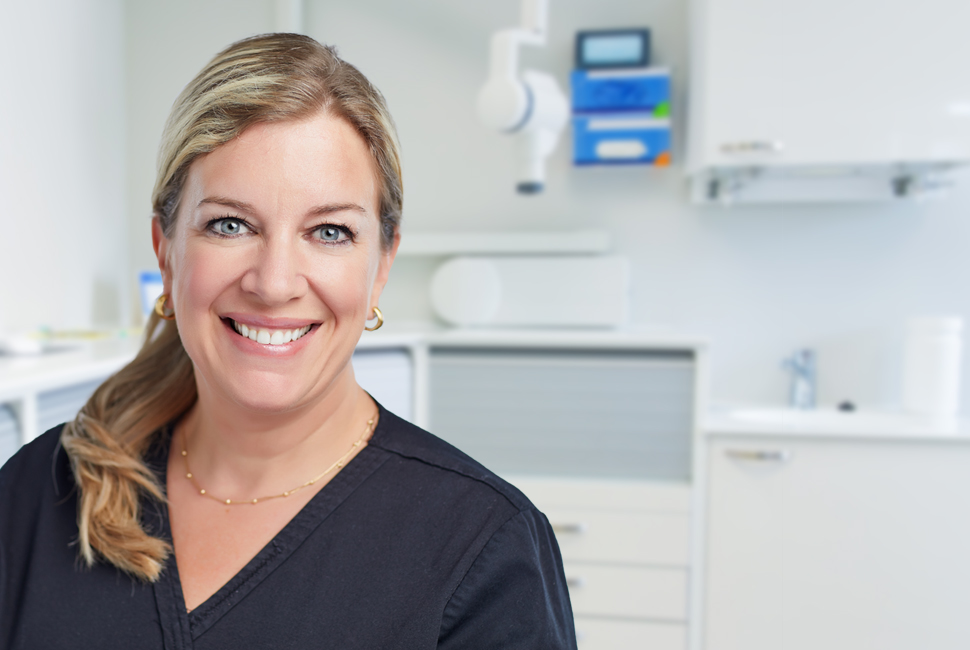 Dr. Geneviève Audet
DMD (Doctor of Dental Medicine)
Dr. Audet graduated from the University of Montreal in 1997 with a Doctor of Dental Medicine (DMD) Diploma. She was American and California board-certified where she practiced dentistry for eight years before returning to Canada and establishing herself in the heart of Rockland. In addition to her formal dental training, she completed specialized instructions from Dr. Rondeau in Toronto focusing on early orthodontics. Dr. Audet believes in early orthodontic treatment with functional appliances.
"It's more than just a tooth, it's a patient with different experiences and unique needs"
An active member of the Rockland community, she supports many local charities and activities, including the recent River Clean UP initiatives and CHEO fundraisers. Boating, fishing, and spending time outdoors are some of her favorite pastimes. Her patients described Dr. Audet as kind, gentle, cheerful and positive- helping her patients maintain big, beautiful smiles has been her passion! As the mother of three young adults, you can guarantee she has lots of patience and really loves being around kids!